Splashdown also provides a range of corporate, general admission and disabled shower units for all your event needs. All units connect to mains water pressure or remote tanks, hot water services: LPG. Due to the large waste component from the showers, Splashdown requires to carry out a site inspection. Our shower range consists of: 10 cubicle shower blocks, 6 pack showers and more.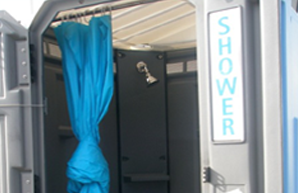 Single Shower Hire
Currently some of the only AS1428 compliant toilets in Queensland which provide extra comfort and functionality.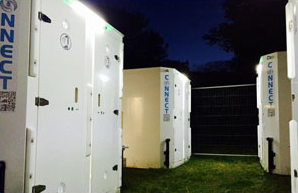 4 Bay Shower Hire
Modern and ergonomic design with 4 individual cubicles with private entrances and changing areas. Features include integrated seating, hooks and partitioned changing area in each cubicle. The showers are designed for minimal water consumption.