Splashdown provides sinks in a variety of styles. Each hand wash station contains two sinks and a warm water temperature of 40-42 C. The hand wash stations are self contained and need only be hooked to electricity.
Splashdown's kitchen catering sinks are made from heavy duty steel and consist of two 45 litre sinks with a separate hand wash sink. Each sink contains a vortex pump to pump to sewer or waste tank. They can be connected to mains water, electricity and water or to remote tanks.
All kitchens catering sinks come with 50 litre electric hot water system.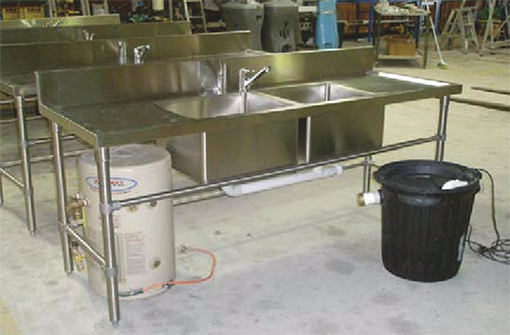 2 Bowl Stainless Steel Catering Sink/Potwash
Perfect for preparation and cleanup at your event.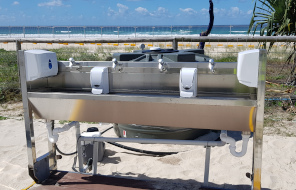 Fields Handwash
4 tap hand wash
Hand towel
Soap dispenser
Plumbed into mains water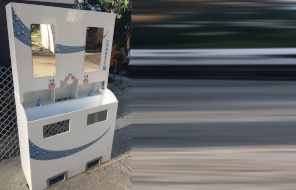 Connect Twin Vanity Unit
Concealed Dyson hand dryer, touchless soap dispenser, sensor taps, large mirror area and ambient lighting.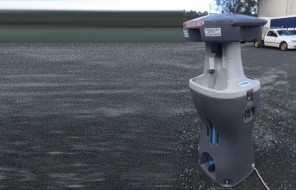 Handwash Station for Hire
Double sink
Warm water handwash
83L water capacity
Paper towel dispenser
Soap dispenser