Splashdown provides sinks in a variety of styles. Each hand wash station contains two sinks and a warm water temperature of 40-42 C. The hand wash stations are self contained and need only be hooked to electricity.
Splashdown's kitchen catering sinks are made from heavy duty steel and consist of two 45 litre sinks with a separate hand wash sink. Each sink contains a vortex pump to pump to sewer or waste tank. They can be connected to mains water, electricity and water or to remote tanks.
All kitchens catering sinks come with 50 litre electric hot water system.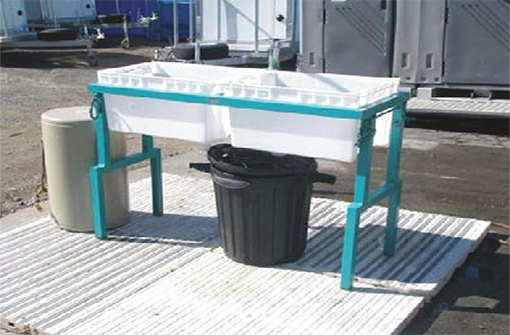 2 BOWL BUDGET PLASTIC SINK
2 basin sink: Light weight plastic tubs for easy set up & dismantle purposes: 2 basins (45 Ltr)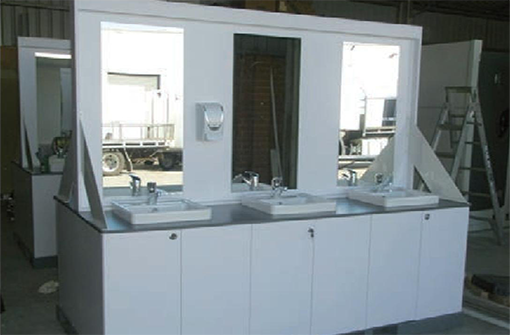 CORPORATE 6 BASINS HAND WASH
Connects to mains water and waste supply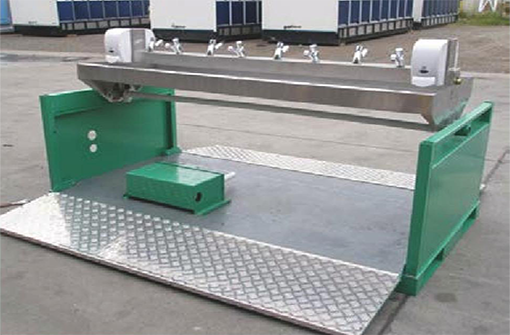 EIGHT TAP WATER STATION WITH SOAP DISPENSERS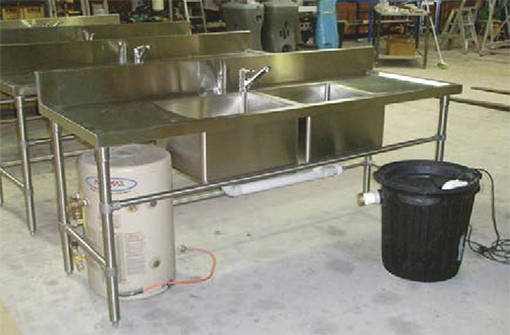 2 BOWL STAINLESS STEEL CATERING SINK/POTWASH