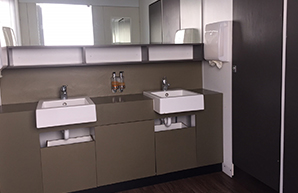 Designed to provide outdoor facilities adjacent to marquees, trade displays, catering precincts and much more. These units are very well suited to weddings and private/corporate functions when you want something a bit more appeasing to the eye and comfort.
The ultimate experience in flexibility and design using the latest in environmentally superior marine vacuum technology. Can be installed in any building with a standard doorway entrance, in any number of configurations to suit the event and venue.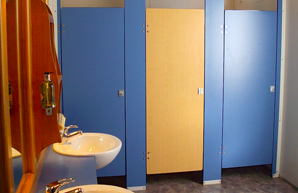 Best suited to VIP areas at large events, production back of house, product launches and weddings. Often referred to as MFU's. These bathrooms offer a quality fit out at reasonable prices.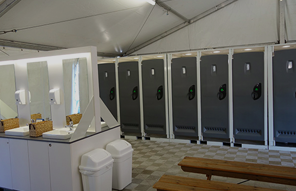 Splashdown Event Services introduces Australia's first general admission vacuum event toilets. Environmentally friendly and with improved hygiene, these toilets will add prestige and profitability to your event.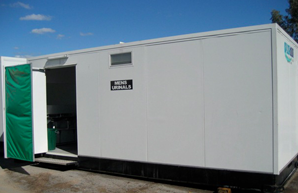 STANDARD / GENERAL ADMISSION
Standard/general admission buildings are designed to service large crowds attending large events such as sporting or music related ones. 16 pan unisex building, 12 metre trough urinal building, budget duo toilet trailer, accessible toilets and single toilets.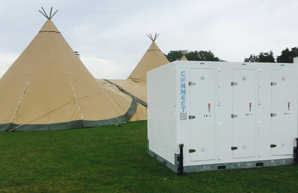 6 individual cubicles with a modern and ergonomic design. This product is easy to transport with high utilisation using efficient indicator lights. Connect 6 is very easy to install, and this toilet building also has no steps which makes for easy access.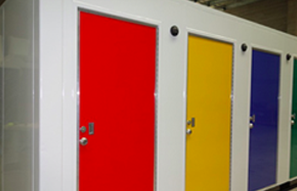 Classy and stylish way to enhance the necessary need for amenities at public/private events. Great use of colour and design which provides the added level of bathroom comfort.